Emilija Noris was born in 1973 in Macedonia. She earned a BA in music theory/pedagogy, studied fashion design at "Eftimov" in Skopje, and has worked as a music teacher since 1998. Her fashion-based artwork about the modern woman has been shown in group exhibitions and shows, including the Museum for Contemporary Art in Skopje. She is currently preparing for a solo exhibition.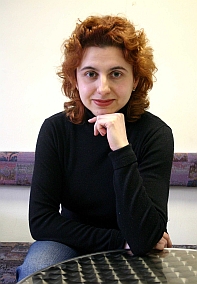 "My collage artwork reflects my personal everlasting fascination on the subject of woman and fashion. I started using this technique in 1997 by doing collage interpretations and reproductions of paintings from various artists. It was an experimental phase during which I learnt the basics of the technique. But it was fashion design school I finished in 2002, that guided me to and formed my present style. During this year I learnt a lot about visual expression of ideas through making of fashion books by using collage technique. This was the moment when I begun my "Woman" phase, that it's still going on.
The works of "Woman" phase are focused on expressing different woman characters, moods and feelings. I build every work around a specific woman figure or face. The most important part of the creation process is to choose this central figure or face, because it drives the rest of the composition. During the whole creation process I rely primarily on my insticts and momentary feelings, and act completely spontaneously, rather than having specific predefined final goal.
For my works I use cuttings from different kinds of paper. Then I apply pastel, acrylic or textile colors, and sometimes add textile or other objects. Most of my works are done in 50 x 70 cm format."
If you need more info about Emilia Noris, please visit www.noriscollageart.com or contact the curator.
---
Shows & Exhibitions:
1995, Fashion drawings, Group exhibition, held in Army House in Skopje.
2002, "Hysteria and Belle epoque", Group fashion show of young designers from fashion studio "Eftimov", held in Museum for Contemporary Art in Skopje.
---
Chronological Listing of Art by Emilia Noris :
2003
Candy Dress : 2003
Freedom of Movement : 2003
2004
Alexandra : 2004
Dilemma I : 2004
Dilemma II : 2004
Flora I : 2004
Flora II : 2004
Flora III : 2004
Luna : 2004
Mouse in the City : 2004
No! To Tailoring : 2004
Sex for Beginners : 2004
She-Jesus : 2004
Summer : 2004
Warrior : 2004
Winter : 2004
2005
Butterfly I : 2005
Butterfly II : 2005
Cherry Woman : 2005
East : 2005
Eco-clown : 2005
Fire : 2005
Futurama : 2005
Future Screams : 2005
Harem Tale : 2005
Indian Warrior : 2005
Precious Thoughts I : 2005
West : 2005
2006
Basic Instincts : 2006
Bird 1 : 2006
Bird 2 : 2006
I Won : 2006
Play with Me : 2006
Queen of the Sun : 2006
Who Cares : 2006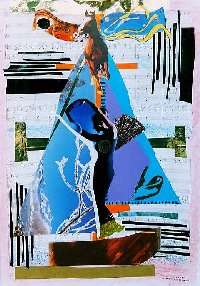 Freedom of Movement - 2003

Alexandra - 2004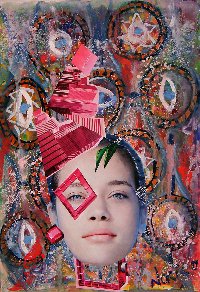 Winter - 2004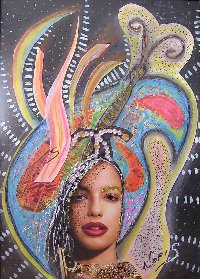 Butterfly II - 2005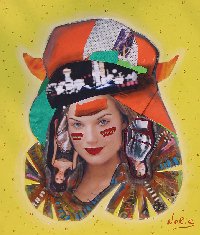 Indian Warrior - 2005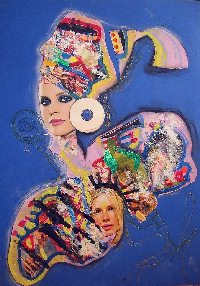 Bird 1 - 2006