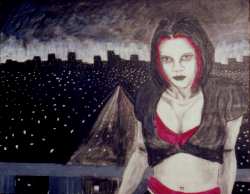 Above the Freeway : 2001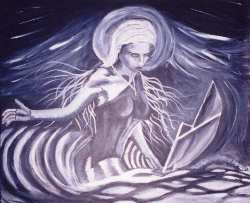 Acts of God? : 2001

After Thought : 2001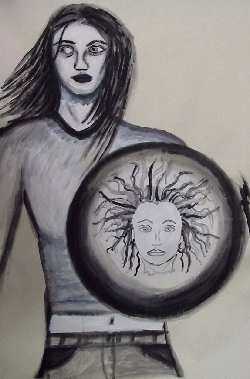 Athena with Shield : 2001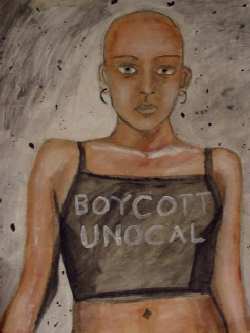 Boycott Unocal Oil : 2001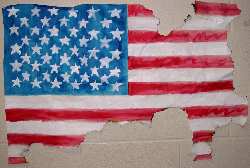 Burnt Flag : 2001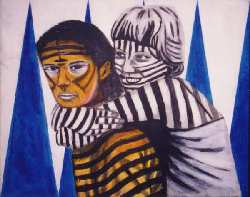 Changing People : 2001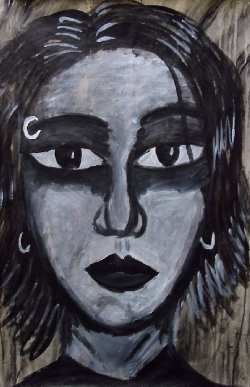 Eyebrow Ring : 2001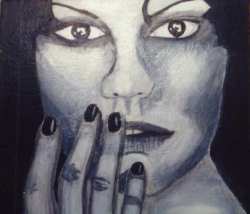 Fetish: Nails : 2001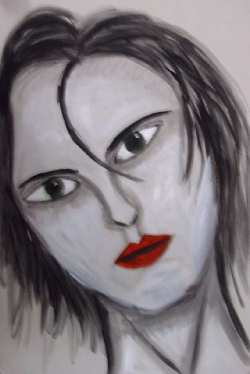 Fetish: Orange Lips : 2001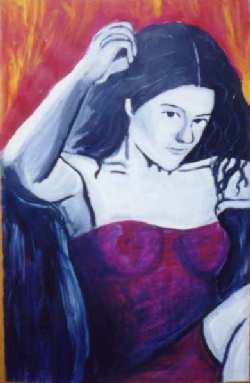 Fetish: Red Dress : 2001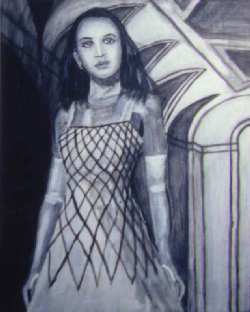 Fetish: Roleplaying : 2001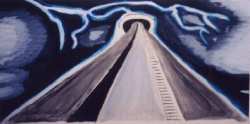 Freudian Orgasm : 2001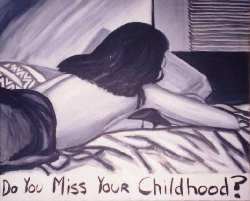 Hermaphroditus & Salmacis Series: Childhood : 2001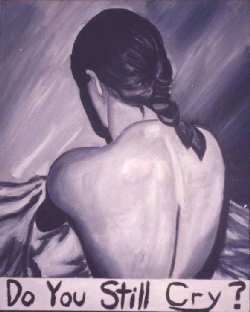 Hermaphroditus & Salmacis Series: Crying : 2001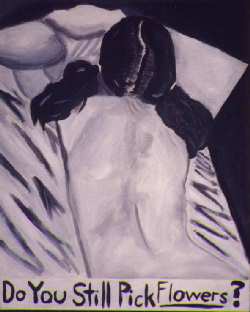 Hermaphroditus & Salmacis Series: Flowers : 2001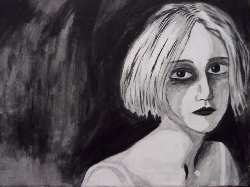 Kat #1 : 2001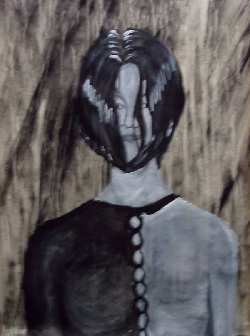 Kat #2 : 2001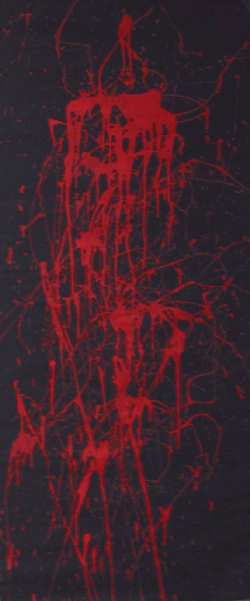 Male Taboo Topic #1 : 2001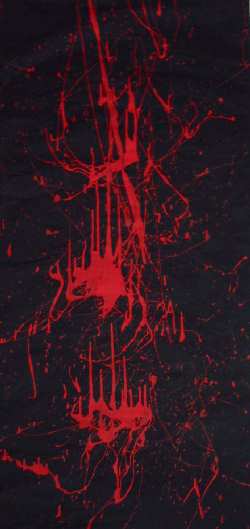 Male Taboo Topic #4 : 2001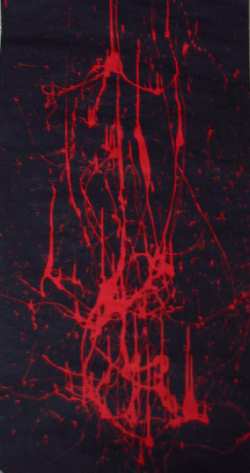 Male Taboo Topic #7 : 2001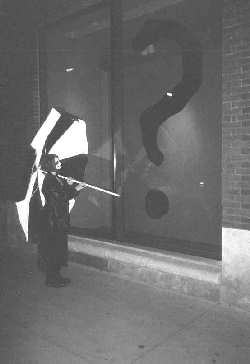 The Mirage Freak Show Series #018 : 2001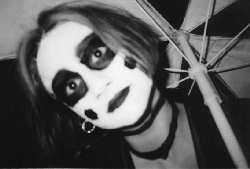 The Mirage Freak Show Series #021 : 2001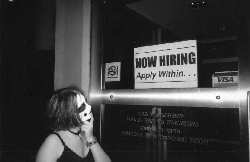 The Mirage Freak Show Series #023 : 2001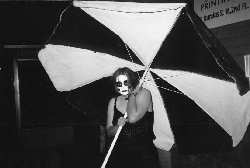 The Mirage Freak Show Series #033 : 2001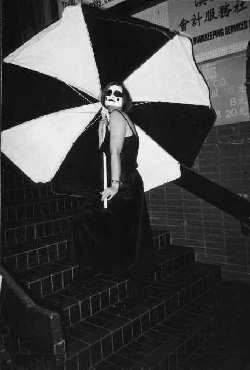 The Mirage Freak Show Series #043 : 2001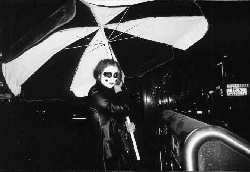 The Mirage Freak Show Series #069 : 2001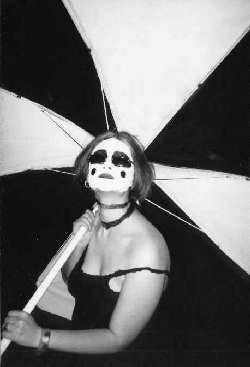 The Mirage Freak Show Series #084 : 2001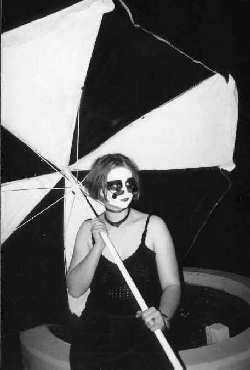 The Mirage Freak Show Series #087 : 2001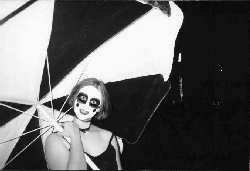 The Mirage Freak Show Series #089 : 2001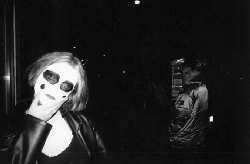 The Mirage Freak Show Series #107 : 2001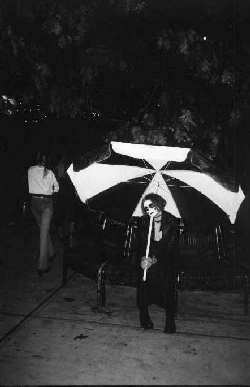 The Mirage Freak Show Series #110 : 2001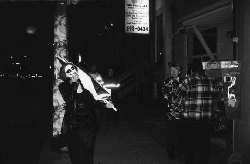 The Mirage Freak Show Series #113 : 2001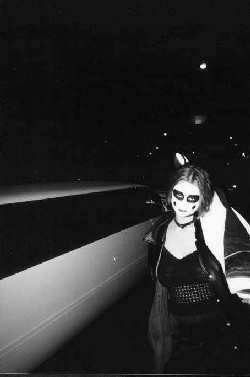 The Mirage Freak Show Series #114 : 2001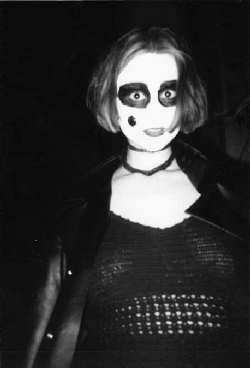 The Mirage Freak Show Series #124 : 2001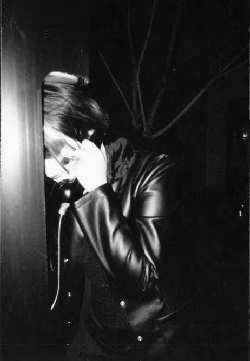 The Mirage Freak Show Series #138 : 2001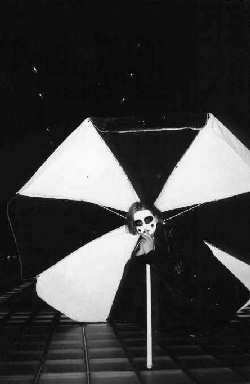 The Mirage Freak Show Series #147 : 2001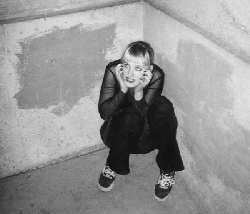 Nightmare in the Morning #08 : 2001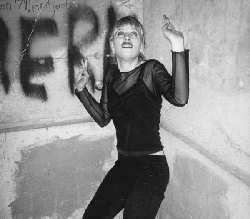 Nightmare in the Morning #30 : 2001

Nightmare in the Morning #42 : 2001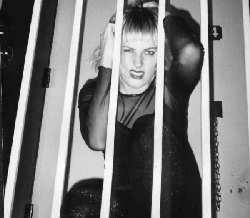 Nightmare in the Morning #44 : 2001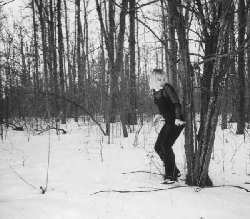 Nightmare in the Morning #52 : 2001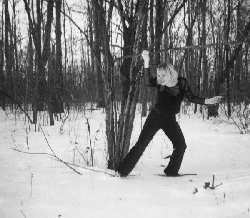 Nightmare in the Morning #56 : 2001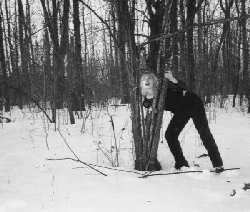 Nightmare in the Morning #58 : 2001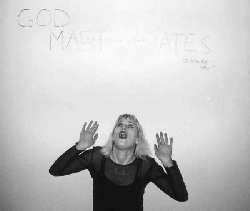 Nightmare in the Morning #60 : 2001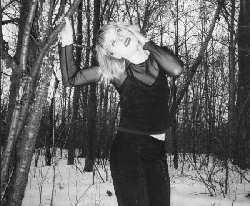 Nightmare in the Morning #62 : 2001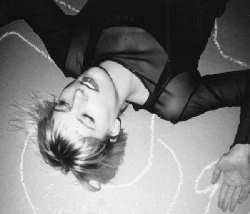 Nightmare in the Morning #74 : 2001
For years now people have asked me for more details about my work, poking me with questions about how I made them, why I made them and what the paintings mean. And of course the obvious question, how much?

I don't even try to sell my paintings. Many of my works are rather academic and theoretical. They are not the kind of paintings that you would see in on someone's livingroom wall or at the dentist office. Instead, they are the kind of paintings you might see in a major art gallery.

I do occasionnally do commissions however, as you will see, and I do occasionally sell my paintings as well. I am rather loathe to part with them however.

My popularity is also rather flattering. I have fans all over the world, university students writing essays about my work, regular emails from fans who "oooh and awwwww", I've been mentioned in several documentaries, and even art groupies. I also receive regular hate-mail and threats from people who find my artwork to be somehow offensive or even blasphemous. According to many people, I am going to hell. I do not let my popularity/anti-popularity bother me however. I just find it amusing.

When I look back over the years at my work, I realize how much my work has changed, and also how much it hasn't changed. I still focus more on people, particularly women, and I am still a romantic at heart. My latest works have become more and more controversial.

As you compare different years of my work, you will see repetitive themes, such as the violin paintings. I usually do one violin painting per year. Some years there is no violin painting. Why do I make violin paintings? Because they're difficult to draw, to shade and to paint. They make excellent practice. I've gotten to the point where I can now draw and accurately shade a realistic violin from memory. Perhaps I should find something even more difficult, to give myself a challenge.

Challenges are also an aspect of my work. Some of my paintings were made partly because it was a challenge. Painting a plaid shirt for example, is a very difficult practice. Not all of my paintings are a challenge however. Some are just a compositional formula that I have worked out, and that formula is simply repeated in numerous paintings. Sometimes I tweak the formula and play with it, change it. I actually have several different That formulas that I use, off and on from time to time. These formulas have become iconic of my style.

Stylistically, I also change my style back and forth as well. Some artworks are almost photographic, while others are more abstract or stylized. It varies largely upon the theme of the piece and what particular style I think is suitable for that piece.

Not all of my art pieces are shown online. Many of them have never even been photographed. For example, my metal and wood sculptures are not shown online, because showing sculpture online really does not do the sculpture piece any justice. Many of my photographic works also are not online, as well as many paintings, numerous drawings, commissions, paintings/photographs that were made as a gift to someone, etc.

The works that are shown online tend to be the ones that are more theoretically and academic. I do make landscape paintings, but I don't show them online often. There are some examples of such art pieces, to give people a broader sense of what I do, but otherwise I simply don't bother to show such pieces online.
---
Above the Freeway : 2001
Acrylic on Canvas
Cityscape meets a gothic version of Rogue (comic book character from the X-Men). Rogue's hairstyle has become popular during the 21st century. Fashion wise, showing off your underwear is becoming a fashion-in thing too. As we progress socially, fashion and clothes change and become more and more radical. Conservatism is a thing of the past. Sexuality drives fashion, and therefore showing ones underwear or bra in public is becoming socially acceptable. Some people even wear corsets to the workplace.
Acts of God? : 2001
Acrylic on Canvas
A goddess destroying a ship at sea. The cross around her neck, the halo around her head, the tear running down her cheek and her giant snake tail combines to create an interesting metaphor for why natural disasters happen. Alternative names for this painting are: "Tsunami" and "Northern Leviathan".
After Thought : 2001
Acrylic on Paper
Colour study of a girl with frizzy white hair. The painting uses the same palette from earlier paintings like "Eternal Lovers". During 2001 I did quite a few "poster drawings" on paper.
Astarte : 2001
Acrylic on Paper
A reproduction of the Astarte maquette by John Singer Sargent, which is meant to be viewed on the ceiling. The fertility/love goddess Astarte is found in many religions/regions, ranging from Norse to Egyptian. This is part of an informal thematic series about goddesses.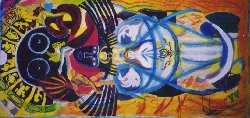 Astarte : 2001
Athena with Shield : 2001
Acrylic on Paper
Continuing the goddess theme, Athena with her shield and the head of the medusa mounted on her shield. Her eyes are deliberately averted. The painting is another of my poster drawings that I painted on paper.
Bald Grrl : 2001
Acrylic on Canvas
Baldness on her head and in the trees. Bald women to me is a great example of androgyny, and in this portrait of an androgynous goth you can see her feminine side with the red-dress and gothic necklace. Trees are always beautiful, even in the winter. Baldness is beautiful too. You could arguably say that this piece also reflects my own male fear of going bald, which is accurate. I am afraid of going bald.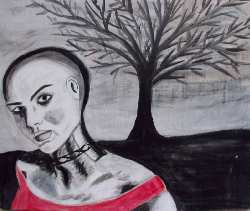 Bald Grrl : 2001
Boycott Unocal Oil : 2001
Acrylic on Paper
More baldness, another poster drawing, this one with a slogan across her breasts: Boycott Unocal. The United Oil Companies of California (Unocal) is the same company which is currently building an oil pipeline across Afghanistan. They used to have offices in the New York World Trade Centre before it was destroyed on 9/11. George W. Bush owns stocks in the company. Hence the boycott.
Burnt Flag : 2001
Acrylic on Paper
I painted the flag, burnt it, and stomped the fires out with my boots. Flag burning is a controversial topic in the United States. Many people consider it to be a valid sign of protest while others consider it to be "treason" and disrespectful. The twilight years of the 21st century will go down in history as years of war, protest and dramatic changes. Burning flags, particularly US flags, is just a sign of the times.
Cancer/Self-Image #1 : 2001
Acrylic on Canvas
Anorexia and bulimia, two mental disorders most commonly found in women. Extreme thinness causes health problems, including a form of cancer which causes a person's hair to fall out. The resulting disgustingly thin person looks more alien than human. Unattainable standards of beauty in industrialized nations have resulted in many women (and sometimes men) to develop an obscene obsession with thinness.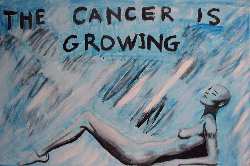 Cancer/Self-Image #1 : 2001
Cancer/Self-Image #2 : 2001
Acrylic on Canvas
Breast implants cause cancer, we all know and understand that. The North American standard of large breasts (Russ Meyer-ish) has resulted in record breast implant rates. This particular painting refers more specifically to a new kind of breast implant which uses a bio-degradable honeycomb system that is implanted in the fatty tissue of the breast. As the honeycomb disappears the body builds up new fat areas inside, resulting in a larger breast size. Thus there is no leaking substances that might cause cancer. HOWEVER, if the person has breast cancer already, the breast cancer could go unnoticed for a longer period of time because instead of fat growing there, the cancer could grow there and grow to such an extent that when it was finally noticed it would be too late.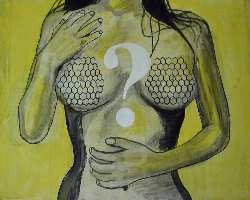 Cancer/Self-Image #2 : 2001
Capitalism Perverts Reality #1 & #2: 2001
Acrylic on Canvas / Acrylic on Wood
More violin paintings, like previous years. In 2001 there is actually two violin paintings. The 1st painting is the practice on canvas. The 2nd painting is part of a larger mural on wood. Thematically, the two pieces are about how advertising seeps into our society until the point that we pay money to put other people's logos on our clothes. In this case however, its the opposite. A deliberate boycott of a specific product symbol that everyone will recognize. The background of the #2 piece you may notice is the anarchist "A" symbol.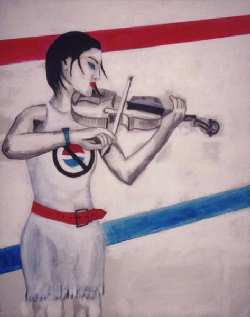 Capitalism Perverts Reality #1 : 2001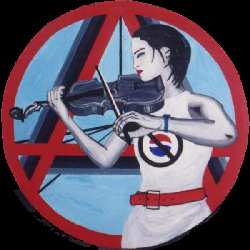 Capitalism Perverts Reality #2 : 2001
Changing People : 2001
Acrylic on Canvas
Tigers don't change their stripes, or do they? Siberian tigers are yellow in the summer and white in the winter. People change over time too. This is another painting of Naomi, plus a self-portrait.
Che Guevara Meets Diego Riviera : 2001
Acrylic on Wood
Che Guevara was a South American revolutionary/freedom fighter. Diego Riviera was a Mexican mural painter. Both were communist sympathizers. This painting is part of a larger mural which is an alternative version of a Diego Riviera mural. In the original painting, Diego painted a portrait of Vladimir Lenin. In this version I chose Che Guevara. The original Che Guevara photograph was taken by Alberto Korda and has since became one of the most famous photographs in history.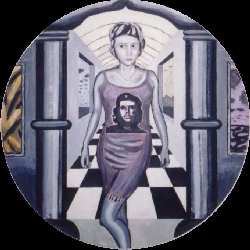 Che Guevara Meets Diego Riviera : 2001
Eyebrow Ring : 2001
Acrylic on Paper
Another poster painting, this time a playful one about eyebrow rings. In today's society people don't just get two piercings anymore. 3 or more is becoming much more common.
Fetish: Nails : 2001
Acrylic on Canvas
The fetish series is based upon the idea of unusual fetishes. For some people, its just what does it for them. I tried to imagine some unusual fetishes (and even researched the topic quite a bit because I discovered I really didn't have a clue what turned on some people). There are quite a few weird fetishes out there, including dressing up like babies/children, outdoor sex, roleplaying/acting, clothes, etc. Lingerie is a socially acceptable fetish, a common one. But I wanted to paint something unusual, that people normally don't think about. In this example, some men (and women) get turned on by long nails (and sometimes scratching).
Fetish: Orange Lips : 2001
Acrylic on Paper
Unusual colours lipstick has been a theme in past paintings. It was only natural that I include it. You could say I have a fetish for painting weird lipstick.
Fetish: Red Dress : 2001
Acrylic on Paper
The stereotypical red dress gets a facelift in this painting, with hints of purple and I made it transparent.
Fetish: Roleplaying : 2001
Acrylic on Canvas
The concept of roleplaying/acting out a sexual fantasy comes out here, more specifically is the idea of sneaking into strange places to have sex. In this example, the strange place is a church with vaulted ceilings.
Freudian Orgasm : 2001
Acrylic on Illustration Board
The CN Tower in Toronto struck by lightning. The CN Tower is the proverbial "penis" of Canada. The lightning therefore is a metaphor for Canada's sperm/orgasms. Canadian symbols are usually non-sexual. It makes me tempted to paint beavers practicing kama sutra.
Hairy Arm Pits #1 : 2001
Acrylic on Canvas
This is a portrait of Russian-Canadian poet Ksenia (Kessy) Ivakina. It is a demonstration piece meant to show people how to paint flesh tones. If you are a non-painter and look closely at the larger version, you will get some ideas that may help you to paint, should you ever wish to learn. Kessy suggested the topic and insisted on posing nude.

Hairy Armpits #1 : 2001
Hairy Arm Pits #2 : 2001
Acrylic on Paper
More abstract than the previous hairy arm pits painting, this is another poster painted on paper. Loosely related to the fetish paintings mentioned above, the idea is about how women shave their arm pits. Some women prefer not to as a result of their beliefs. It is certainly more natural, but it makes me wonder which one is the fetish? The shaved arm pit, the unshaved arm pit, or are they both fetishes?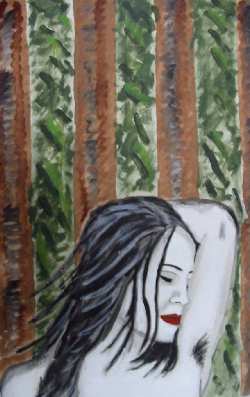 Hairy Armpits #2 : 2001
Headache : 2001
Acrylic on Canvas
Art imitates life in this "gothic surrealist" painting. The tattoo represents her actual feelings (that of a headache/hangover). I like using the succubus/Lilith idea in many paintings, and thus it seemed only natural to make the tattoo a succubus (and therefore suitably gothic and feminine).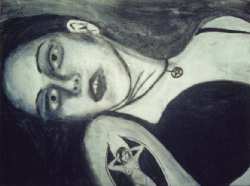 Headache : 2001
Hermaphroditus/Salmacis Series #1: Childhood : 2001
Acrylic on Canvas
Gender and androgyny are the theme in these paintings. The Hermaphroditus/Salmacis series deals with ideas of feminine and masculine traits combined to create an uniquely androgynous person. This one is about childhood memories, and so you see an androgynous figure lying thoughtfully. The long hair could be feminine or masculine.
Hermaphroditus/Salmacis Series #2: Flowers : 2001
Acrylic on Canvas
The name of the Hermaphroditus/Salmacis series refers to the Greek legend. Hermes and Aphrodite has a son called Hermaphroditus. He was very handsome/beautiful. One day he walking in the woods when the nymph Salmacis spied him, immediately fell in love and chased after him. She grabbed hold of him and made a wish that they should never be separated. Poof! Voila! A hermaphrodite. Thus how the Greeks explained why some people are born hermaphrodites (2% of the population is born a hermaphrodite). Thus I contrast the hermaphrodite idea of the legend with androgyny. This particular one is about crying and grief, and how men deal with their pain and anguish.
Hermaphroditus/Salmacis Series #3: Crying : 2001
Acrylic on Canvas
Shown together, the three paintings form a triptych. This last part of the Hermaphroditus/Salmacis series goes back to the idea of childhood again, in which both male and female children pick flowers.
Jack the Ripper : 2001
Acrylic on Canvas
A gothic/BDSM-looking prostitute hides from the unseen predator down the alley. Statistically speaking, serial killers are twice as likely to stalk women, and prostitutes in particular have been repeatedly stalked and murdered in many different cities around the world. "Jack the Ripper" has many modern counterparts.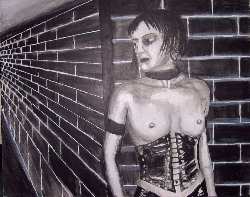 Jack the Ripper : 2001
Kat #1 : 2001
Acrylic on Canvas
A sad-looking portrait of Kat, the model from the Mirage Freak Show Series below.
Kat #2 : 2001
Acrylic on Paper
Another portrait of Kat, this time a bit more playful with the hair. This is another poster painted on paper.
Lady of the Lake : 2001
Acrylic on Paper
Another poster, this time not a goddess like some of the ones above, but instead the Lady of the Lake bearing Excalibur (the sword of King Arthur).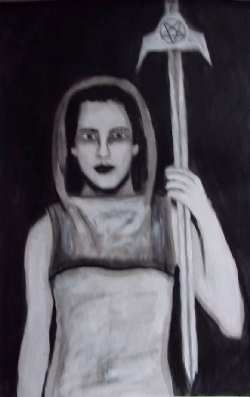 Lady of the Lake : 2001
Lion Nightmare #2 : 2001
Acrylic on Canvas
When I was very young I had numerous nightmares about lions. I still have nightmares sometimes. This particular one is based upon two things: A particular nightmare that repeated itself when I was younger, in which a giant lion chased me over a hill, and upon the Teeswater Lion's Head water fountain (you stick your head inside the lion's mouth and drink the water out of the fountain inside its mouth). To the mind of an imaginative small boy, sticking your head inside to drink the water was a scary concept. Even more so to a child who has nightmares about lions (especially every time he watched a movie on television with the MGM lion at the start). The white hand was made by painting the small hand of a friend (thanks Meg!) and placing her hand directly on the canvas. There is similar painting from 2000 based on a different lion nightmare.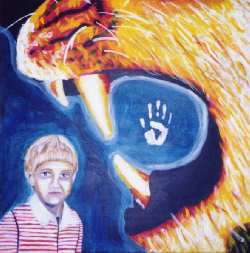 Lion Nightmare #2 : 2001
Lion Nightmare #3 : 2001
Acrylic on Canvas
My lion nightmare is surrealistic here, and combines into a metaphor about menstruation. The girl in the bandanna is carrying a huge jug filled with blood. Lions are attracted to the scent of blood and sometimes attack women who are menstruating. The lion in this case however represents animal lust, the white bandanna represents milk, and the green in the background represents fertility. Like many surrealist paintings however, this one is open to interpretation.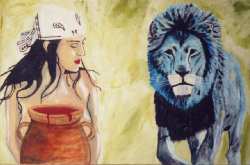 Lion Nightmare #3 : 2001
Male Taboo Topic #1-7 : 2001
Acrylic on Paper
What do men not like to talk about more than anything else? Thats easy: Menstruation. We don't understand it, we don't talk about and we avoid the topic at every opportunity. There are actually seven paintings in this series, all meant to provoke thought as to what it means. When all seven paintings are placed in a hot, dark room with painted black walls, the room will feel like you are inside a menstruation vagina. Or at least, thats the idea. The seven paintings are basically the key components of a small installation art piece. I realize of course that these abstract splashes of paint hardly represent menstruation, because it is afterall abstract, and furthermore as a male, I really don't have a clue, and I admit it.
The Mirage Freak Show Series : 2001
35mm Black/White Film
The Mirage Freak Show Series are 147 black and white photographs which document a performance art piece that took place in downtown Toronto during October 2001. Please see the Mirage paintings below for an explanation as to what "Mirage" is.
Mirage Painting #1: Thinking : 2001
Acrylic on Canvas
This is the first Mirage piece that was created. Essentially a gothic-looking clown, but more serious and only sometimes funny. The idea of the white face-paint was so she would look more like a mime. In this one I set out the very specific look I had in mind: One ear-ring, two black necklace bands/collars, two black dots painted onto her face, grey lipstick, orange hair with white streaks, one ring on her hand, and a black shirt with two shoulder straps. The idea was to create a new female archetype, a female gothic figure which would readily be seen as a goth, but without the negative stereotypes attached. Thus I made her thoughtful and insightful, with a drole sense of humour.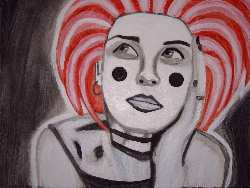 Mirage Painting #1: Thinking : 2001
Mirage Painting #2: Scythe : 2001
Acrylic on Paper
In this version of Mirage I tried to imagine what she should look like below the neck. I didn't want her to look anorexic, thus I chose a figure that was more voluptuous. For her serious side, I chose a scythe as a symbol. Usually a scythe is associated with death, but its also a symbol of fertility and agriculture. I wanted to play upon the idea of her sexy/voluptuous body and the metaphors of fertility/death. In the photographic version of Mirage I decided to paint a huge patio umbrella black and white, and the umbrella would be Mirage's new symbol (a much more friendly symbol) and the umbrella is still so big that it could be used as a weapon (thus Mirage is shown to have an aggressive side).

Mirage Painting #2: Scythe : 2001
Mirage Painting #3: Crying : 2001
Acrylic on Paper
In this more playful painting, I show Mirage crying, very serious, but the drawing itself is cartoonic/japanese anime-ish. Thus I contrast her appearance with the seriousness of her crying. This painting is another poster painted on paper.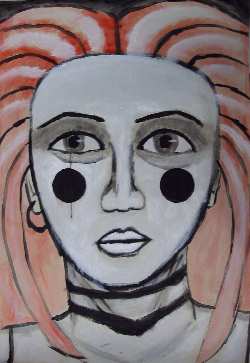 Mirage Painting #3: Crying : 2001
Mirage Painting #4: Smile : 2001
Acrylic on Paper
In this version I show Mirage with a jovial smile. The formula for drawing her hair is better seen in this one. This painting is another poster painted on paper.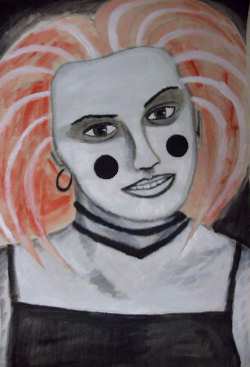 Mirage Painting #4: Smile : 2001
Mirage Painting #5: Eye : 2001
Acrylic on Paper
In this version of Mirage, I zoom in on her eye, showing it staring straight out, with only a hint of the dot below to signify that it is Mirage. This painting is another poster painted on paper.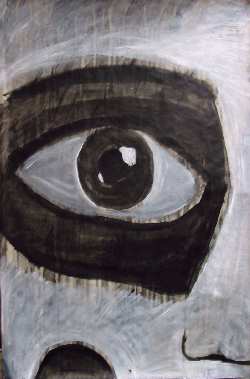 Mirage Painting #5: Eye : 2001
Nightmares in the Morning - Video Art Piece : 2001 - 2 MB
This is the complete "Nightmares in the Morning" video, including all of the photos, the sound effects of an alarm, and the credits. The video is surrealist view of a girl having a nightmare. She is lost, she is confused/angry and when she dies in the dream she wakes up. It is essentially a gothic version of "Alice in Wonderland". The model in the work is co-creator Melody.
Nightmares in the Morning #01 - #74 : 2001
35 mm Black/White film
These are excerpts from the "Nightmares in the Morning" video. The individual photos show "Melody" going from place to place, lost, confused, angry, helpless and eventually dying. On her way she finds a sign that says "God Masturbates, So Should You" (we found the graffiti on a wall and decided to include it). When she dies the nightmare is over and there is no more. The "nightmare" is a metaphor for life itself.
Ophelia #1 : 2001
Acrylic on Illustration Board
Ophelia from Shakespeare's "Hamlet" is shown here wearing a green dress with celtic decorations. Water lilies and leaves float in the water around her.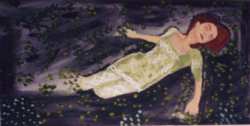 Ophelia #1 : 2001
Reproduction : 2001
Acrylic on Canvas
This is a reproduction of a drawing from a book. I changed the orientation of the "4" symbol and the girl to create a more robust composition. The painting was commissioned by a friend.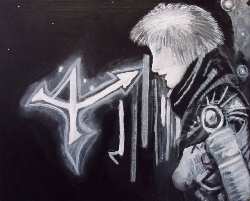 Reproduction : 2001
Succubus in Corset: 2001
Acrylic on Canvas
Gothic fashion meets succubus mythology in this painting where the succubus appears to be striding purposely towards the viewer, as if stalking the viewer.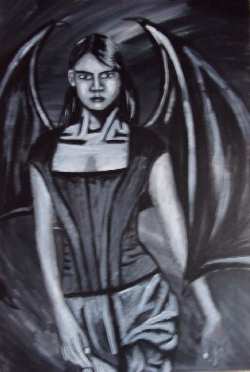 Succubus in Corset : 2001
Succubus Wings : 2001
Acrylic on Paper
This painting is another poster painted on paper, a playful rendition of a bald succubus.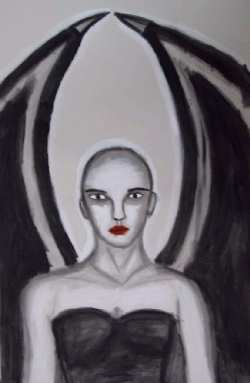 Succubus Wings : 2001
United States Censorship : 2001
Acrylic on Paper
This was painted 10 days after September 11th, 2001. I saw protestors on television burning the American flag and some wearing US flag bandannas across their faces like a cowboy from an old western movie. The people were protesting against George W. Bush (a common occurrence these days) and his efforts to censor the media. Thus, I took the idea and transformed it literally into a patriotic flag censoring the mouth of a woman (Naomi again). Thus is patriotism used as a weapon against freedom of speech. The popularity of this image is quite extreme. Many people have used it since then for a variety of reasons, even showing it in magazines and it has become iconic of our current era. Some people even compare it to the famous Alberto Korda portrait of Che Guevara (which I think is quite a compliment). This painting is another poster painted on paper.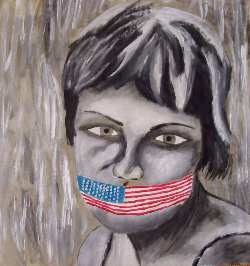 United States Censorship : 2001
Vertigo : 2001
Acrylic on Canvas
Fantasy vs. Surrealism is the theme in this painting. The character in the picture is "Bloody", an elvish sorceress with the ability to throw lightning bolts and fly. The golden eagle on her shoulder is her familiar. As a painting, it can be turned on any angle and is still interesting to look at.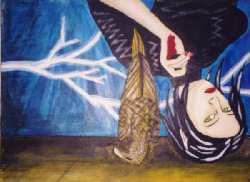 Vertigo : 2001
---